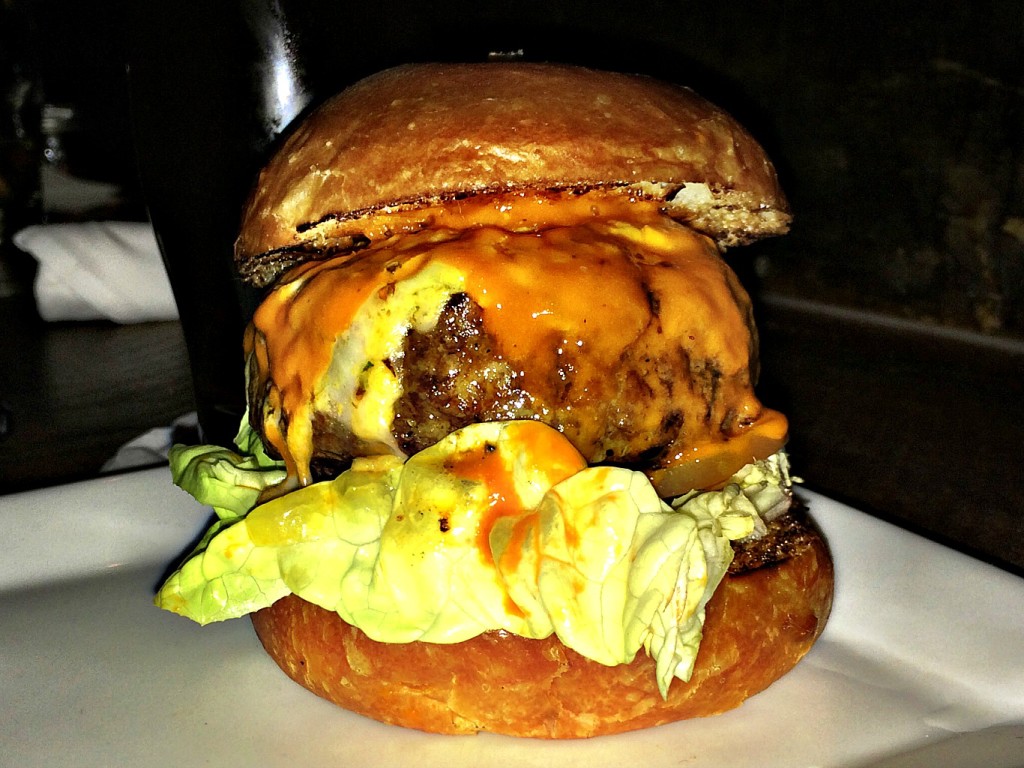 The Experience: Bondurants was the second, and for me final (I've got to start working off the winter pounds sometime), leg of the Upper East Side burger crawl that I participated in a few weeks ago. The restaurant focuses on craft beer, small batch bourbons, and different ways of utilizing their smoker. Chef Brian Bennett got his chops in the kitchen at Contigo in Austin, and now plies his trade on the Upper East Side. There is a burger on the regular menu, but the Pimento Burger special on the chalk board (which rumor has it may make its way to the menu full time) was impossible to pass up.
Burgers Ordered: Pimento Burger
The Taste: The Pimento Burger is topped with hot sauce, pimento cheese, pickled tomato and lettuce. The thick beef patty was wonderful, and the bun was perfectly grilled. The burger tasted great. However, the hot sauce might have been overkill, as it masked the flavor of the pimento cheese, which should be this meal's focal point. As I write this, my stomach growls in desire for another Pimento Burger with less hot sauce, or the standard house burger.
The Verdict: I can easily recommend Bondurants as a great bar to get a beer, a whiskey, and a burger. Just be patient as the place is a major upgrade from the typical Upper East Side bar and thus it can be hard to find a seat. And go easy on the hot sauce.
Bondurants is located at 303 East 85th Street in Manhattan, New York.