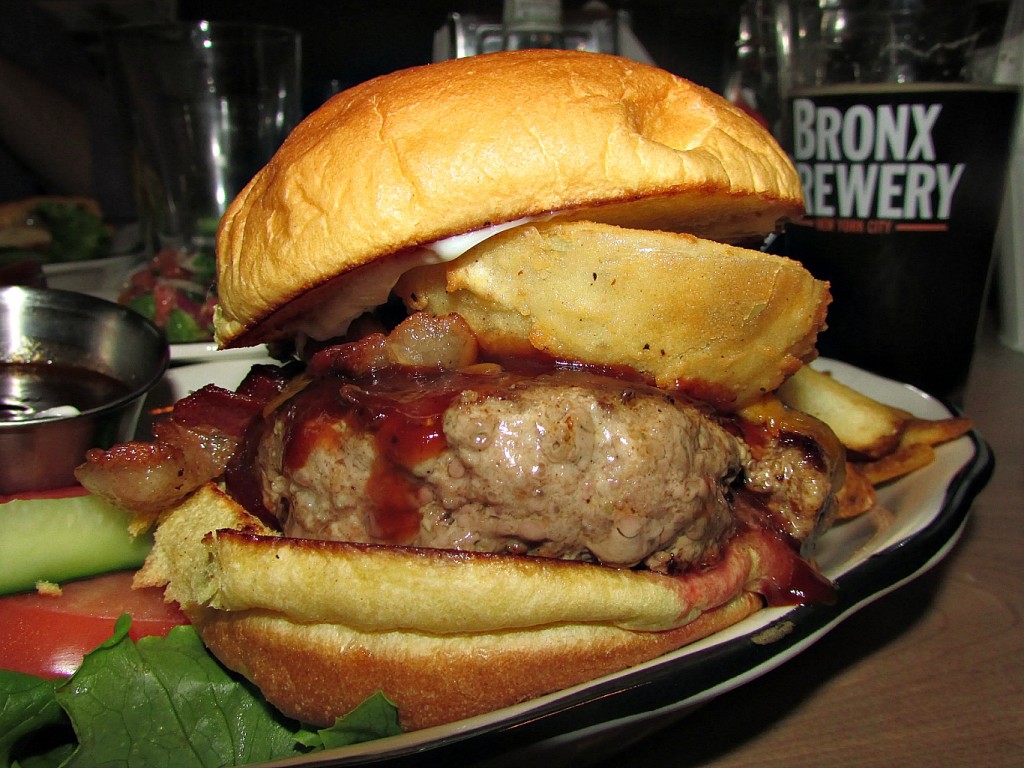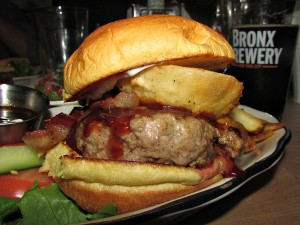 The Experience: I probably don't need to tell you about Black Tap. Since it opened a few months back in SoHo, everyone has been talking about it. The small restaurant with limited seating, hip hop music, engaging staff (helmed by the upstanding Chef Joe Isidori), simple burgers and cold beer has been written about by everyone who loves food and eaten by anyone who read what was written. Anyone that is, except me. But I like being left out about as much as the next guy, so I rounded up a burger posse and grabbed space at the bar at Black Tap try these highly touted burgers and beers. I went on a Tuesday, and the place was packed from the time I got there at 8 until I left at 10.
Burgers Ordered: The All American, the Texan, and the Lamb Burger
The Taste: The Texan, a barbecue cheeseburger topped with an onion ring, is the perfect balance of savory and sweet. Isidori makes sure not to put too much barbecue sauce on the patty, but gives his customers plenty on the side if they decide that they want more. The Martin's Potato roll bun was the perfect size, and sponged up all the burger and barbecue juice that would have otherwise made a mess. The All American, with LTO, American cheese and special sauce, showed Black Tap's burger game at its most simple, and totally delivered. The Lamb Burger, topped with Swiss cheese, house-made pickles & house buttermilk-dill, is an experience unto itself unlike the beef burgers.
The Verdict: Black Tap wants to serve you simple burgers and cold beer while you listen to good tunes and maybe take in a game. On that they deliver, so go and be patient while you wait for a stool to open up.
Black Tap is located at 529 Broome Street in Manhattan, New York.