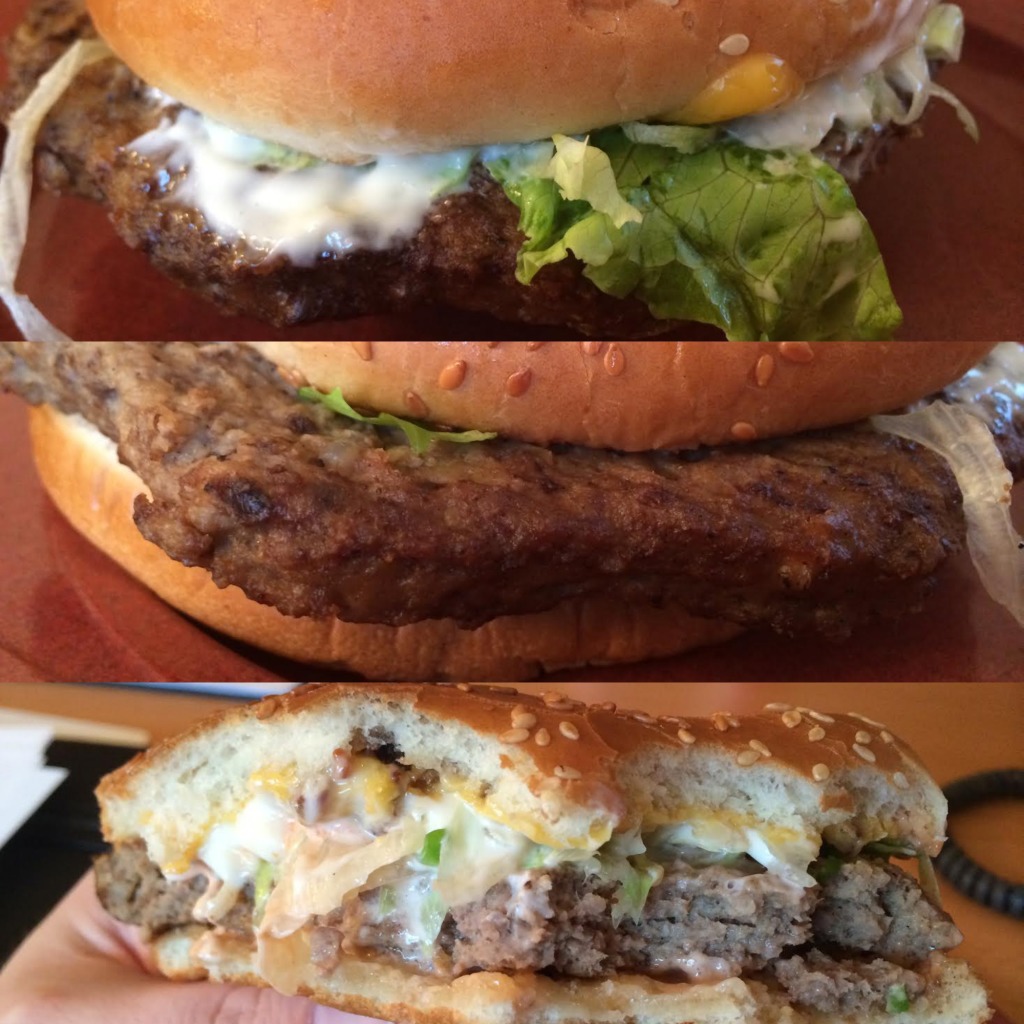 The Experience: Bill and Carol's Party Store & Deli is located not too far away from my office, and they send over a fax of their daily specials every day. I've been meaning to get there for quite a while, and one day I realized I'd be driving by. So I called ahead and ordered the daily special. I arrived less than five minutes later, and the gargantuan burger was already prepared for me, starting this impromptu Burger Adventure off on the right foot.
Burger Ordered: Bacon Burger
The Taste: I'd like to get the negatives out of the way first. I ordered the Bacon Burger, and didn't realize until I was back at the office that the burger had no bacon. Also, I requested just light mayo, and the mayo was slathered on pretty thick. However, that being said this was still a very good burger. It was huge, and for the price it was pretty impressive. Furthermore, it just tasted good. The patty was a little more done than I usually like, but it still had a nice flavor, the cheese was melted perfectly, and the lettuce didn't overflow too far out of the bun.
The Verdict: Small annoyances about the order accuracy aside, this is a good burger at a very good price. I will absolutely return to Bill and Carol's Party Store & Deli, and have no qualms about recommending it to others.
Bill & Carol's is located at 523 Charlevoix Avenue in Petoskey, Michigan.