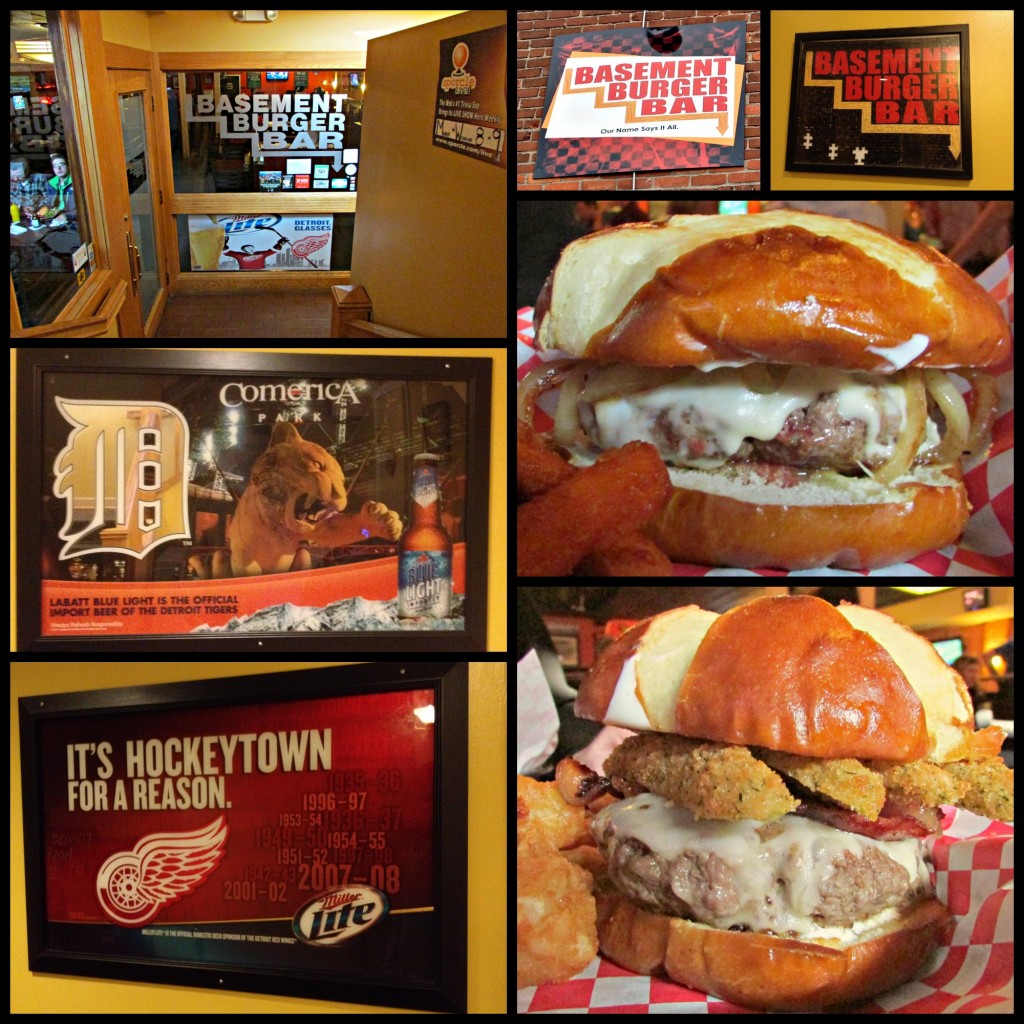 The Experience: Getting stood up sucks, but getting stood up for a burger outing sucks more than anything. When fellow Burgermeister Jake stood me up during a trip to Michigan, I reverted to my childhood and invited my mother on the Burger Adventure with me instead. The burger venue also changed, from a new joint in Flint to a 3-year old joint in Farmington. Basement Burger Bar's tagline is that the name says it all, and that holds true. This place leans heavy on their burger menu, and the bar is indeed in a basement. Both mom and I ordered off of the custom burger menu, which is deep to say the least.
Burgers Ordered: Custom Bacon Cheeseburger and Custom Cheeseburger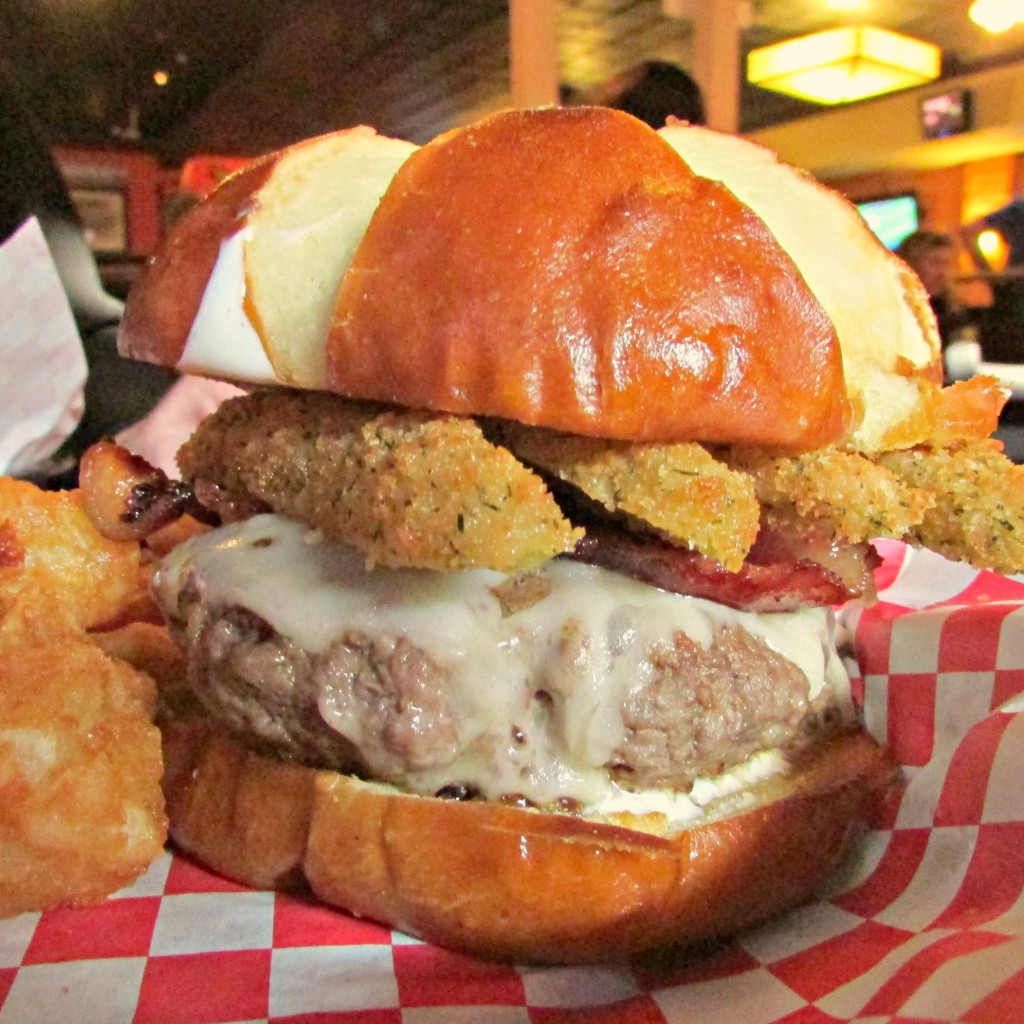 The Taste: My burger consisted of an eight-ounce Angus patty, Swiss cheese, ranch dressing, apple wood smoked bacon, and fried pickles, all on a pretzel bun. It was both stellar and challenging. The pretzel bun and the dense patty were both forces to be reckoned with. They packed big flavor and packed my stomach with a lot of matter. A bacon, ranch, and swiss combination is pretty typical, but I had a feeling that adding fried pickles (which I love!) would be a smart move. Indeed it was, and though they were wedges and not chips (which I don't love) I was still quite pleased.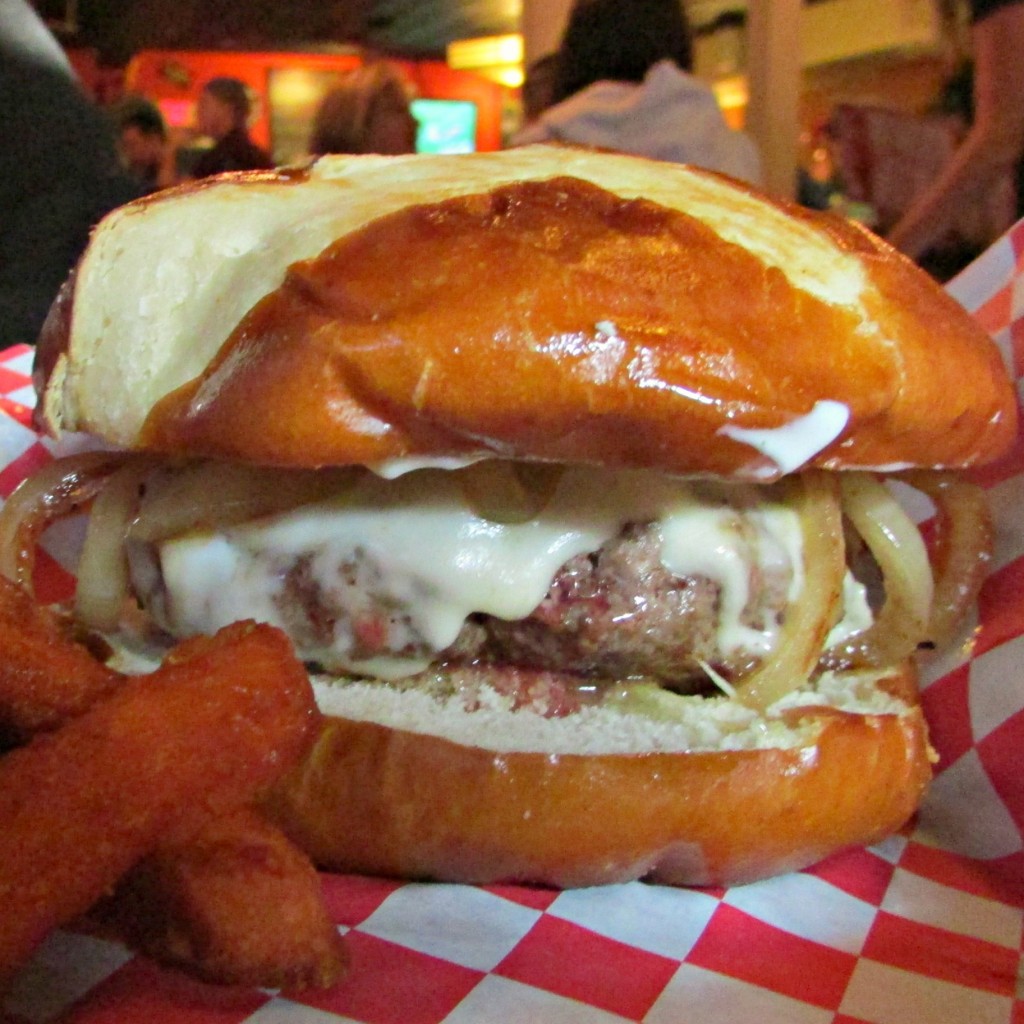 Mom ordered a small Angus patty, cheddar cheese, and grilled onions. She also ordered garlic sauce, about which she raved. Though it was a little overcooked, she was very happy with the way the patty was seasoned. Had the burger not had grilled onions, it would have been delicious enough. But it did have grilled onions, and they were great!
My meal came with tater tots. Tots are very hard to mess up, and Basement not only didn't mess up, but they did a bang up job tot-wise. Mom ordered sweet potato fries, which came with a cinnamon butter side. Why has no other restaurant ever served sweet potato fries to me this way? It was brilliant.
The Verdict: I truly think that Metro Detroit is one of the most underrated regions in terms of great hamburgers. Basement Burger Bar is a great place to get burger combos limited only by your imagination.
Basement Burger Bar is located at 33316 Grand River Avenue in Farmington, Michigan.