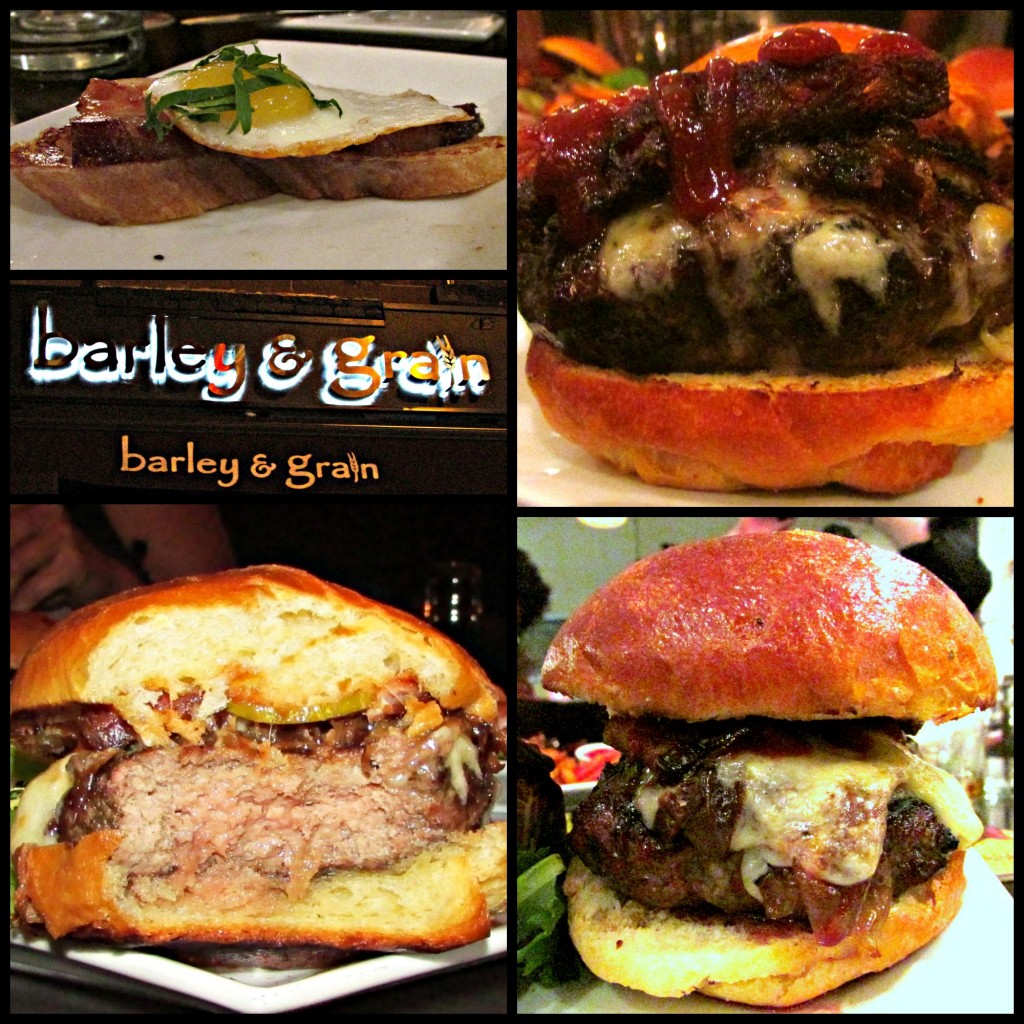 The Experience: Finding like-minded people to eat a meal with is one thing, but finding people equally obsessed with hamburgers to eat a burger feast with is a much more difficult task. That is why my Burger Adventure at Barley & Grain with Rev of Burger Conquest, Andrea of 24 Dollar Burger, and Michael of Gotham Burger Social Club was such a rare treat. Well, that and the ridiculously indulgent food that we spent two hours devouring.
Rev set up the night, dubbed BurgerCon 5 in the grand tradition of his past burger blogger gatherings, and chose Barley & Grain because of its hamburger meat distributor, Burger Maker. As those of us that had not yet met got to know each other, we imbibed craft beer and intoxicating whiskey (Bulleit!), and figured out which meats and cheeses with which to gorge ourselves.
Burger Ordered: B&G Wagyu Burger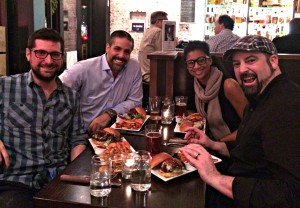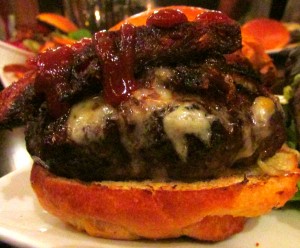 The Taste
: This burger was INTENSE. The eight-ounce grass-fed Wagyu beef patty is topped with barbecue pulled pork, and NY cheddar cheese. We'd all sampled the pulled pork during the appetizer portion of the meal to swoons and cheers, and to have it top the burger equally delightful. I left my
Rabbit Food
 on the side, with the exception of the pickled cucs. The cucs added a fantastic crunch to the experience. As I write this, my mouth is watering all over again thinking of the rich, salty flavors. The house blend spicy french fries were nothing to sneeze at, either.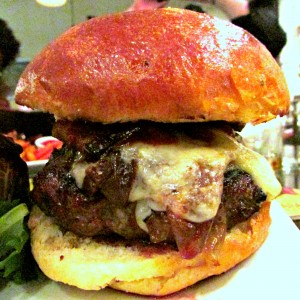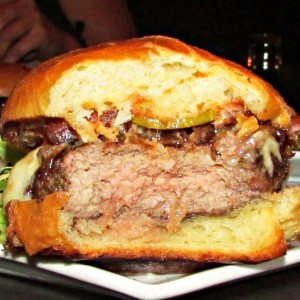 The Verdict
: An extensive beer and whiskey list, a burger that will make your taste buds trip out, and fantastic appetizers (some of which were half-price) make Barley & Grain a joint that is killing it in their rookie year.
Barley & Grain is located at 421 Amsterdam Avenue in Manhattan, New York.