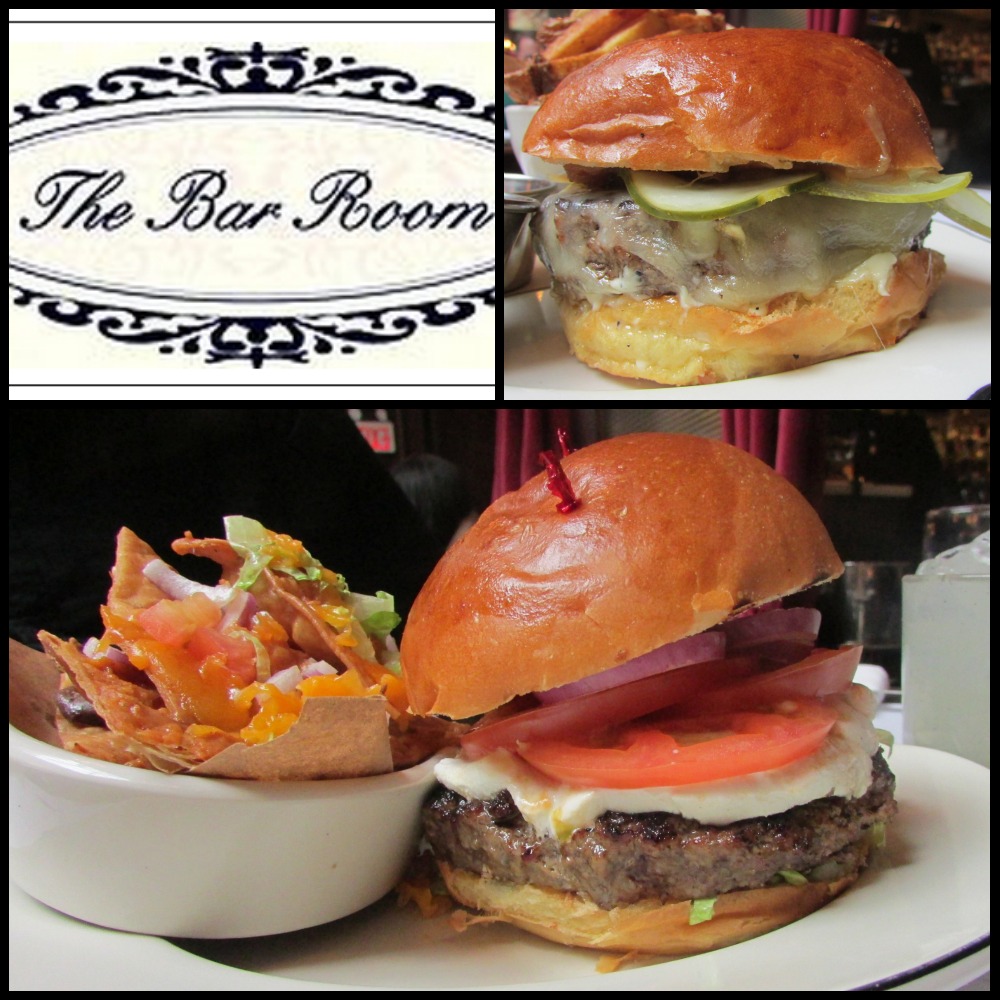 The Experience: As I mentioned in my New York Burger Week preview last week, I got to follow Rev Ciancio around NYC and sample a great many of the one-time-only burgers that will be served during the most wonderful week of the year. At the Bar Room, that's an off-menu Mexican Burger that will blow your taste buds away completely. But that wasn't the only burger I had in the beautiful and comfortable Bar Room dining room that day. I also sampled their house burger, and I feel that I am doing a civic duty in telling the world that these folks know how to cook up beef.
Burgers Ordered: The Bar Room Burger and the Mexican Burger
The Taste: The house burger comes topped with Vermont cheddar cheese, sliced pickles, melted onions, and housemade aioli. By now you know how much of a sucker I am for a unique aioli, and the Bar Room didn't disappoint. The generous servings of pickles and cheese gave the burger a wonderful crunch and flavor throughout, while the onions added a texture that slapped a smile on my face. I had already eaten many burgers this day, but the taste of the burgers at the Bar Room supplanted any and all gluttonous screams my full stomach could muster. The fries were also terrifically crunchy and perfectly salty.
The Verdict: You can get the Bar Room Burger any time of the year, and you absolutely should. But you'd really be a fool not to get a ticket to the Cinco de Mayo dinner feast to get your hands on their Mexican Burger the one night that it will be served.
Get your tickets to the Cinco de Mayo Bar Room Burger Party here!
The Bar Room is located at 117 East 60th Street in Manhattan, New York.