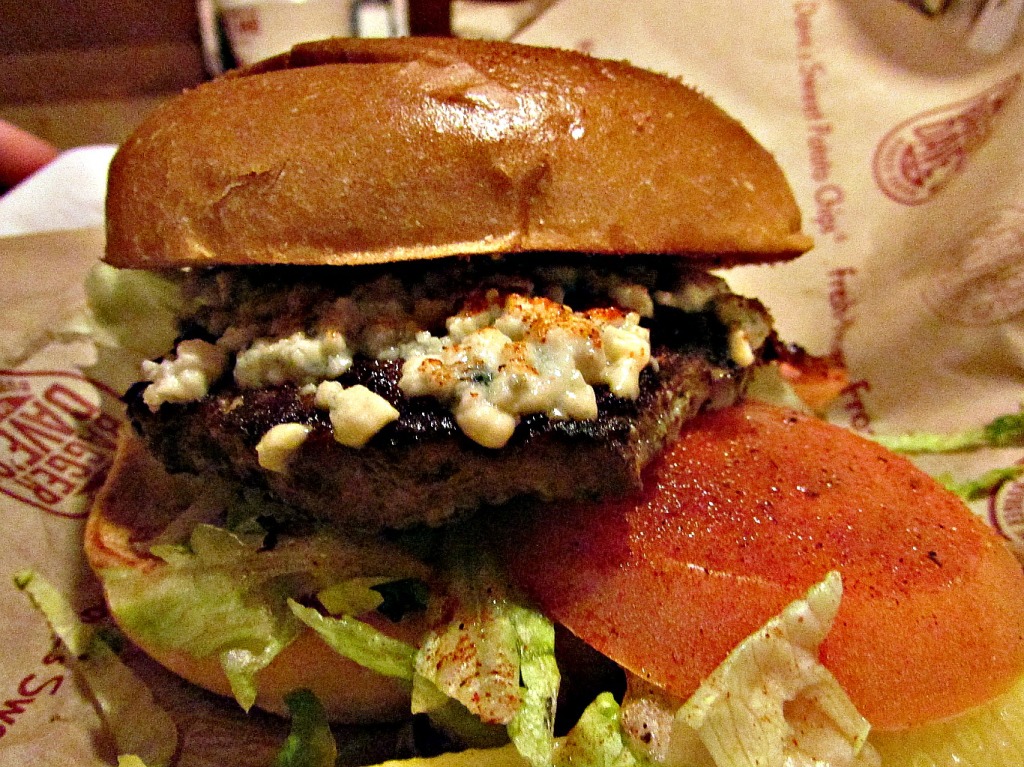 The Experience: I'm going to start this review off by being brutally honest; I absolutely hated Bagger Dave's. I went there because a nearby restaurant with a reportedly delicious burger was closed in the late Sunday evening, and Dave's just happened to be within spitting distance. I went with my father, stepmother, brother, and sister. We were all very hungry. English is not my father's first language, and our waitress seemed to be on her first day on the job. This was a terrible combo. To make matters worse, the food was very slow to come out, and when it did my order was wrong.
The Taste: I actually sat on this review for a long time because I had hoped that the bad taste in my mouth over the miserable dining experience would fade with time. It did not. All I remember is my father quickly scarfing down his burger in frustration, my stepmother dealing with my brother's lack of enthusiasm for his food, and my own incredible disappointment at the dry, incorrect meal that sat before me. I sat on this review so long, in fact, that I can't remember the names of the particular burgers we all ordered. But that's sort of irrelevant, because I can remember that the general consensus from my typically easy to please family was that all of the burgers were unacceptable.
The Verdict: Bagger Dave's has somehow managed to scrape together a reputation for decent burgers, and has used that reputation to open up 22 locations in Michigan and Indiana, with three more on the way. I can't for the life of me figure out who would get excited over these hockey pucks in disguise.
Bagger Dave's is located at 2972 Coolidge Highway in Berkley, Michigan.