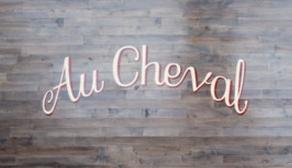 Burgers Ordered: Single Cheeseburger
The Experience: In early 2012, Au Cheval opened on the West Side of Chicago, and Chi-Town food enthusiasts collectively lost their minds after sampling this unique diner.  Burger Weekly couldn't be left out in the cold, so a year after Au Cheval's opening, the Chicago Burgermeisters were dispatched to try the notorious cheeseburger.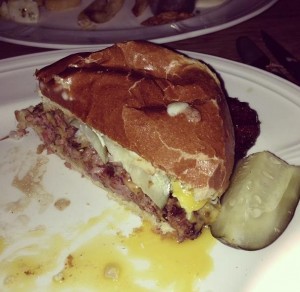 The Taste: The Chicago team boldly labeled this as Chicago's best burger. With its tender patty, delicious cheese, unique and flavorful sauce and delectable hickory smoked bacon, a bite of the burger was likened to taking a bite out of heaven.  The words "orgasm in my mouth," were also thrown around, showing the primal state that the burger imposed upon the Burgermeisters.
The Verdict: When Burgermeisters tell you that they've just sampled the best burger of their lives, you'd be cheating yourselves not to give it a try.
Au Cheval is located at 800 West Randolph Street at North Halsted Street in Chicago, Illinois.