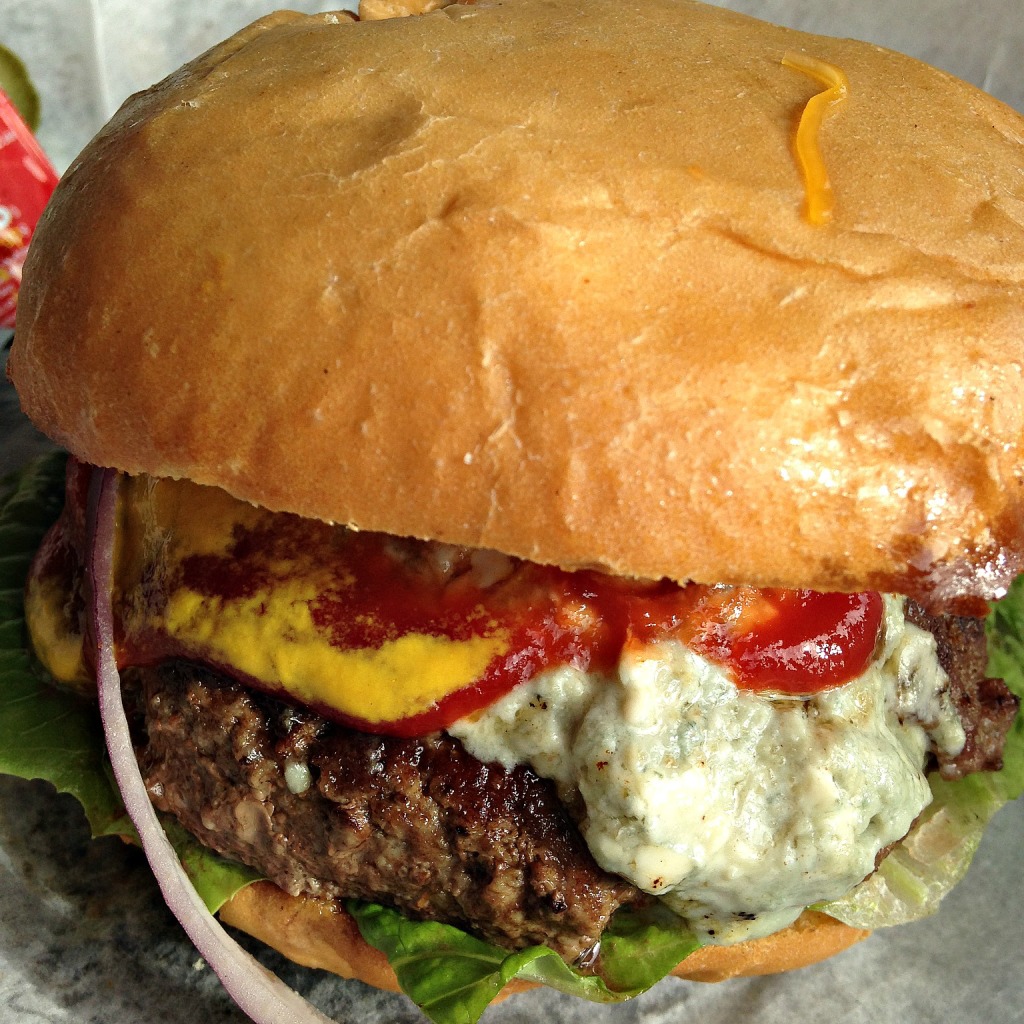 The Experience: Brad's Miami burger tour might be over, but Burger Weekly has one more Floridian burger to share in January. The Angry Pepper Smokeshack & Grill has all the charm of a beachside dive without being too dive-y. The menu is surprisingly vast, the open air venue is extremely pleasant on a beautiful day such as that of this review, and the view is, as with most beachside locales, pretty great. While I couldn't resist their smoked fish spread, a staple of many St. Pete Beach restaurants, this Burger Meister was immediately intrigued by The Triple B: Bad Breath Bubba, a twist on their classic-style burger option, "The Bubba."
Burger Ordered: The Triple B
The Taste: This half pound burger boasts a "lasting aroma," topped with roasted garlic and bleu cheese crumbles. When I hear garlic and cheese in the same sentence, I'm pretty much sold. I ordered it medium rare, the only way to eat red meat.
The burger was closer to medium, and the bun caved under the pressure of this stinky treat. The taste, however, was definitely memorable. It is not for the faint of heart; it is not only stinky, but incredibly salty, and required considerable attention to my Yuengling refills.
The Verdict: I appreciated the uniqueness that the Bad Breath Bubba brought to the table, and its unabashed love for those delicious toppings that bring with them an added aromatic kick. While I was pleased to find that this aroma did not linger for very long on my breath once I was finished–like, say, Dorito's tend to do–I would not recommend The Triple B for those Burger Meisters out on a date!
The Angry Pepper Smokeshack & Grill is located at 4330 Duhme Road in St. Petersburg, Florida.