The Experience: As the clock counted down to midnight, washing away the final minutes of my twenties, I sat in American Retro drowning my sorrows with amber distractions and good company. The bar's patrons, many of whom were regulars, promised me that turning 30 isn't so bad. Many of them said that their early thirties were the best years of their lives. Despite their well-wishes, I knew that I couldn't face the beginning of my fourth decade on this planet without a hamburger. Luckily, American Retro was fitted with the perfect last meal of my 29th year.
Burger Ordered: The Retro Burger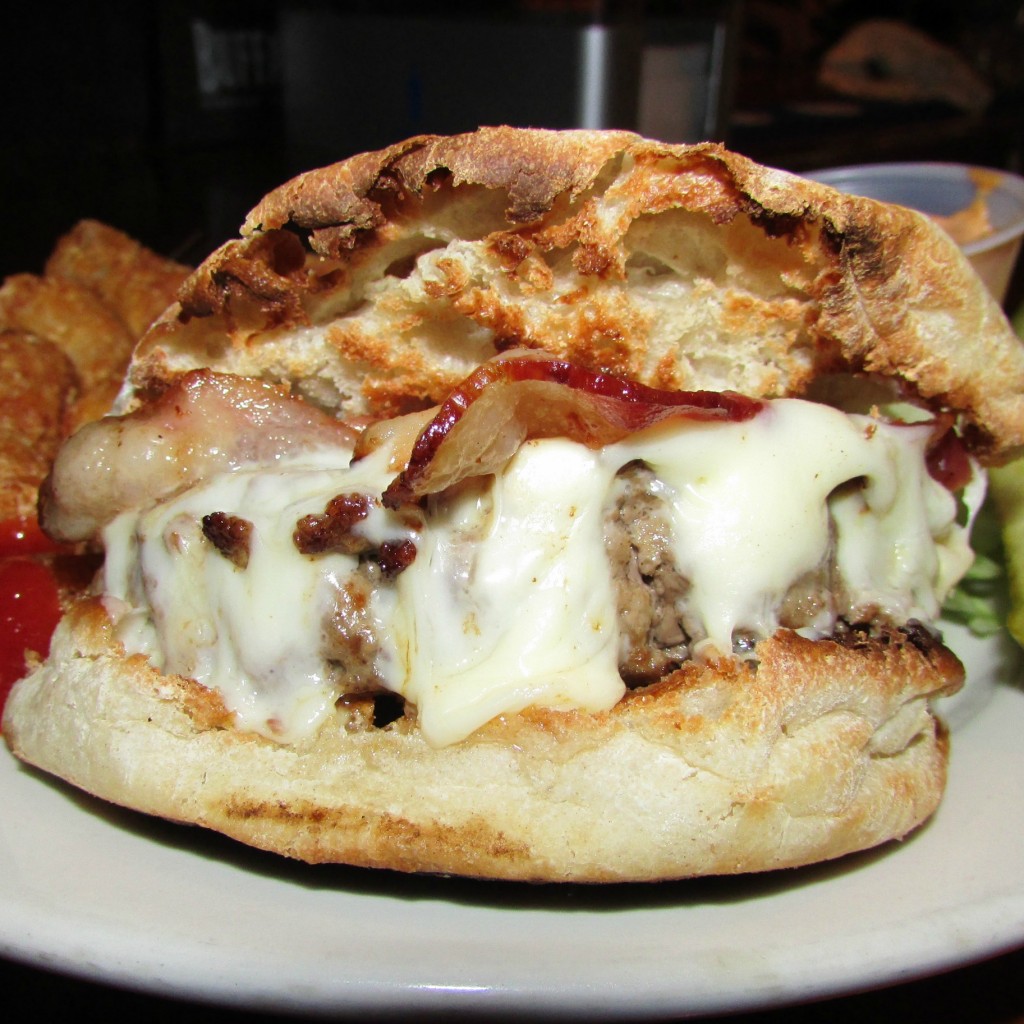 The Taste: The Retro Burger is served on an English muffin, and topped with bacon, cheese, and chipotle mayo. Said mayo was off the hook. I talked about it incessantly, surely bothering everyone within earshot. The bacon was also stellar. These two toppings alone were enough to earn my stamp of approval, but the respectable patty, English muffin, and crunchy tots put the meal over the top as one to seek out for late night eats on the west side of Manhattan.
The Verdict: I'm very happy that American Retro was the bar that gently ushered me into my thirties. The food was delicious and the bartenders were friendly. I had a fantastic time, and I didn't even have a chance to play skee ball.
American Retro is located at 714 11th Avenue in Manhattan, New York.