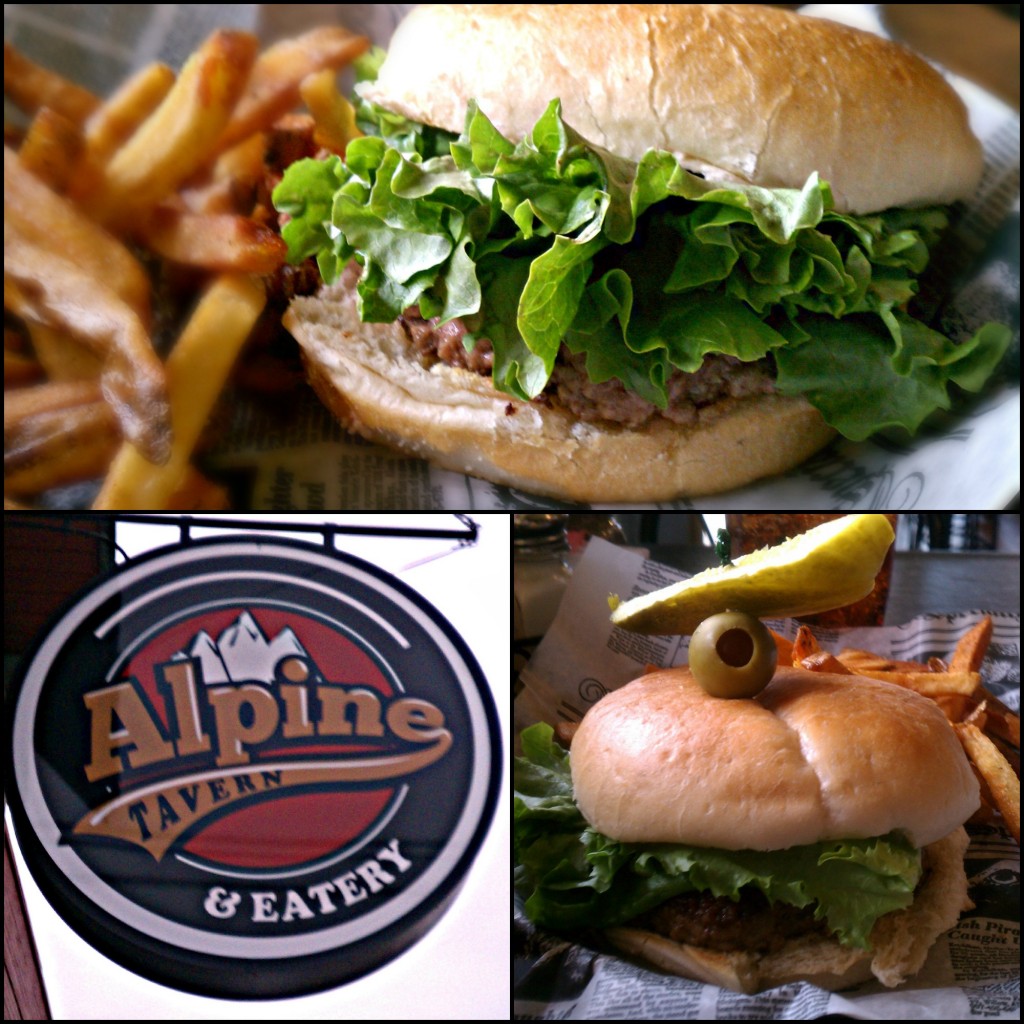 The Experience: The Alpine Tavern & Eatery is a popular destination near downtown Gaylord, a Northern Michigan town known for featuring many of its buildings in the Tyrolean traverse style. The Alpine Tavern takes full advantage of this style, and also doubles as a standard Michigan sports bar, with plenty of Tigers, Lions, Red Wings, and Pistons memorabilia prominently displayed. Waiter culture at this establishment is very friendly – almost too friendly. Personally, I have a limit on how many times I enjoy my waitress calling me "honey" or "sweetheart," and that is a very small number.
Burger Ordered: Stuffed Burger (with bacon and cheddar cheese, topped with BBQ sauce)
The Taste: Despite several "Specialty Burgers" on the menu, I opted for the stuffed burger option, since it is not something I commonly see in my area. Keeping it simple, I went the direction of a "Western" burger, with Bacon, Cheddar, and a side of BBQ sauce that I had to put on myself. The bun was nothing special, and the pickle and olive sticking out from the top unnecessary, but the burger goodness inside was worth the trip. The six ounce patty was well stuffed and cooked nicely, creating a nice blend of flavors. Another big reason for returning to this eatery is the fresh cut Michigan Fries that came with the burger. The fries are made fresh daily, and are a real standout side item that helps set Alpine Tavern apart.
The Verdict: I would have been much much less annoyed if the waitress would stop calling me "sweetheart," but that doesn't take away from the excellent burger and dynamite french fries that I consumed. Alpine Tavern & Eatery is worth going back to.
Alpine Tavern & Eatery is located at 220 S Otsego Ave #1 in Gaylord, Michigan.