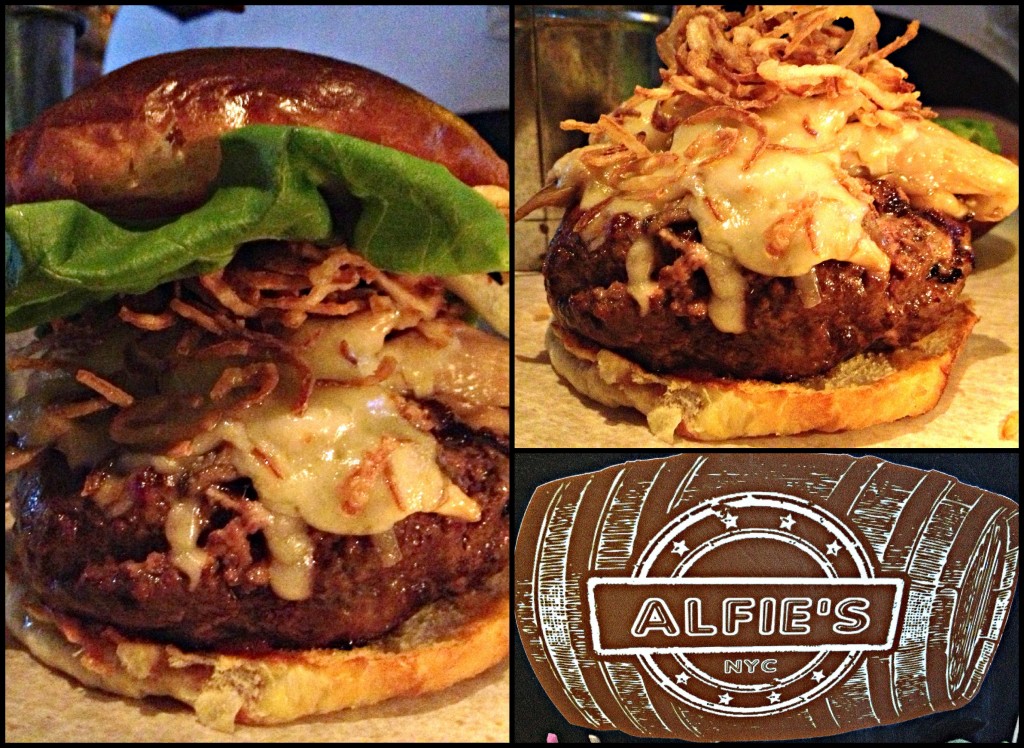 The Experience: Alfie's, a bar on 9th avenue, is the kind of place you pass dozens of times before ever walking in. The Burgermeisters first took notice of Alfie's when it was one of the only food joints on the block open after Hurricane Sandy. The line on that day was far too long to wait in for an unknown commodity, but months later on a warm afternoon, the Burgermeisters were ready to give the Alfie Burger a go.
The rustic interior of the bar, friendly wait staff, and multiple sport-emblazoned screens all contributed to the warm and welcoming vibe at Alfie's. Could the food measure up to the cozy atmosphere?
Burger Ordered: Alfie's Burger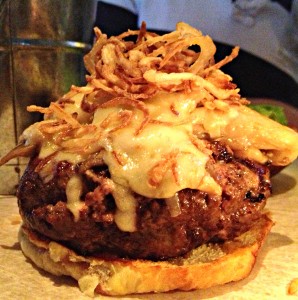 The Taste: The patty was flavored well and cooked medium rare, as was ordered. Every topping, from the roasted oyster mushrooms and crispy fried shallots to the gruyere cheese, had a distinct taste that made the burger's flavor pop even more. The top of the brioche bun also added a nice punch of flavor, though the bottom basically melted into the burger.
The burger paired wonderfully with the Harpoon Summer Beer, just one in a monstrous selection of beers on tap.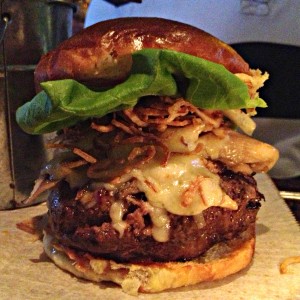 The Verdict: Another New York City bar has gone too long without the recognition it deserves for its tasty comfort food. Any Hell's Kitchen resident or visitor should give this place a visit.
Alfie's Bar and Kitchen is located at 800 9th Avenue between 53rd Street and 54th Street.