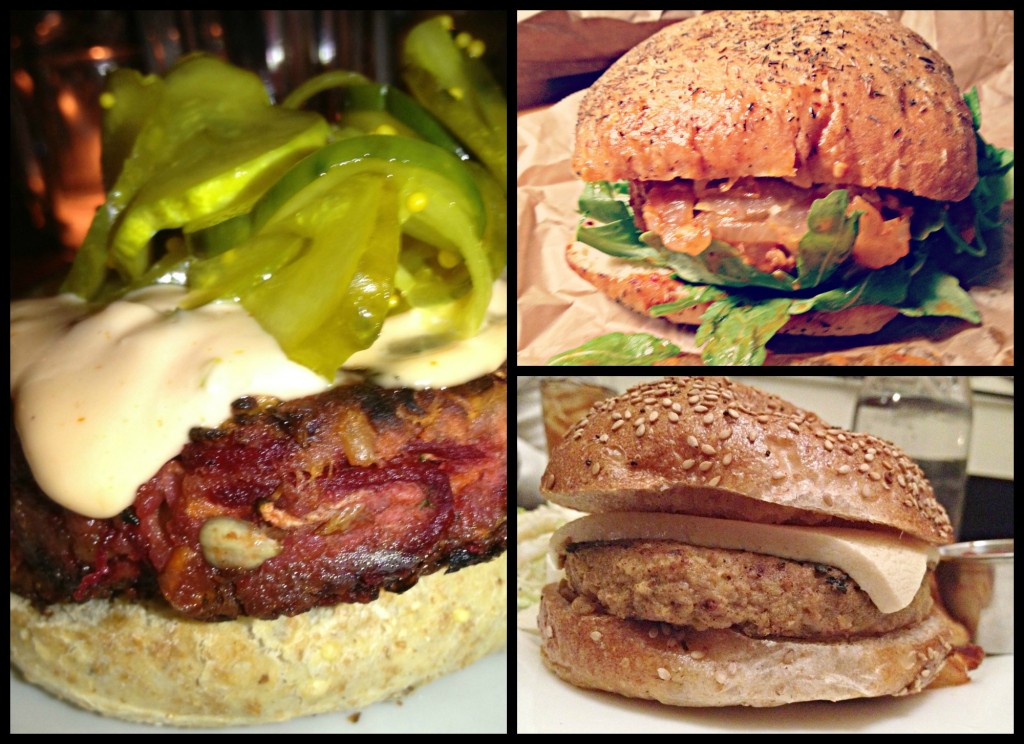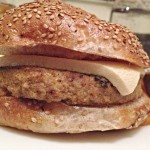 I get a lot of requests to review veggie burgers, but there are a few reasons that I had never gotten into that particular racket. For one, before I started Burger Weekly I had actually never tasted a veggie burger in my life. As a reformed picky eater, I had slowly weened myself into a more inclusive diet, which now features almost every food (save for carrots and cauliflower, because gross). I didn't feel that my veggie burger opinion would matter, because I would not have a refined taste nor a basis of comparison on which to form an educated opinion. The other main reason was that I assumed that the process of reviewing veggie burgers would not be a delicious one.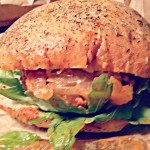 Earlier this year I lost a bet and had to review a veggie burger from anywhere in New York City. I chose 5 Napkin Burger. I encourage you to read that review in full, but I'll say here that I found it enjoyable enough to not completely swear off of veggie burgers for the rest of my days. A few months later I got roped into a mini high school reunion dinner at Candle Cafe on the Upper East Side. The Grilled Seitan Burger there is a seitan patty on a seeded bun with fried potatoes, lettuce, tomato, onion, coleslaw and pickles. I added tapioca cheese to my burger there because I was feeling particularly daring. The sheet of fake cheese made my burger more familiar at first, but after a few bites it was blatant overkill. Still, the seitan patty was a decent enough meal with which to stomach through a dinner at a vegan restaurant.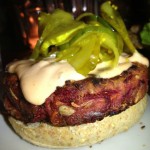 The Cinnamon Snail vegan food truck parks near my office quite a bit, and my rabbit-influenced coworkers visit it often. I joined them recently to try to the Ancho Chili Seitan Burger, which they assured me was delicious. It comes topped with with beer simmered onions and garlic, arugula, piri piri pepper sauce, and horseradish cream on grilled herb focaccia. I have to admit right off the bat that the focaccia bun was incredible. I also really liked the pepper sauce and horseradish cream. And even though there was FAR too much arugula, the seitan patty remained a decent substitute for real food (meat).
So what was my takeaway from this tour through vegetarian limbo? If for whatever reason I am ever medically instructed to NEVER eat meat again, I know I'll have a few meal options that will keep me from a total mental breakdown.
Candle Cafe is located at 1307 3rd Avenue in Manhattan, New York.
The Cinnamon Snail can be located by following them on Twitter.
5 Napkin Burger locations can be found throughout Manhattan and in Astoria, Queens.