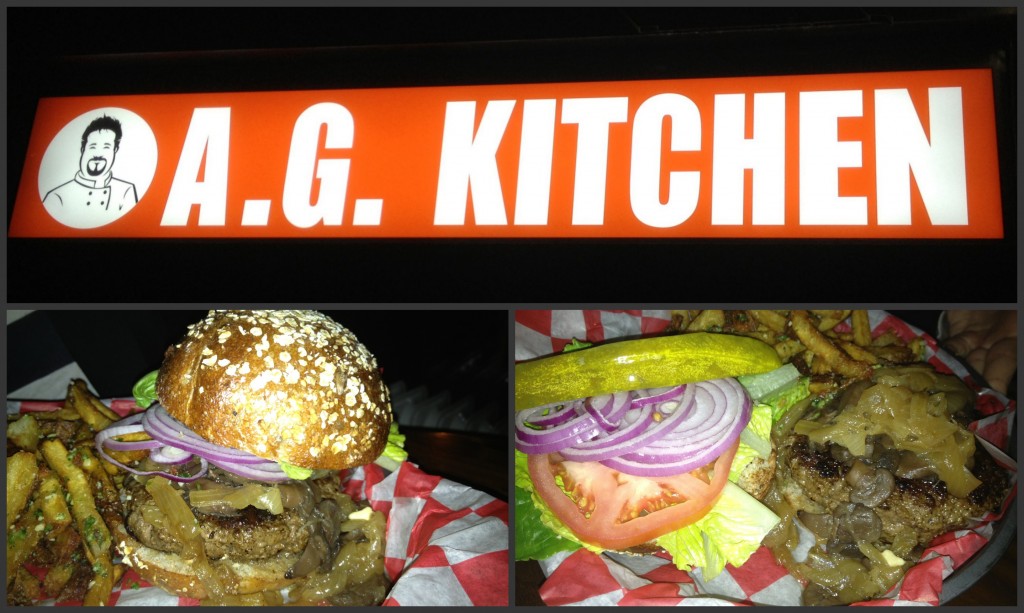 The Experience: There are certain restaurants at which I am hesitant to order a burger. I review every single hamburger I eat, and strive to be as honest as possible in my assessment. There are restaurants I enjoy very much for one reason or another, but worry that I won't love their burger offering. A.G. Kitchen is one such restaurant. Despite their extensive burger menu, this Alex Garcia-run spot is first and foremost focused on Cuban comfort cuisine. In that primary area I find that A.G. Kitchen excels, but the hamburger I split with my dinner-mate was less than stellar.
Burger Ordered: The Aussie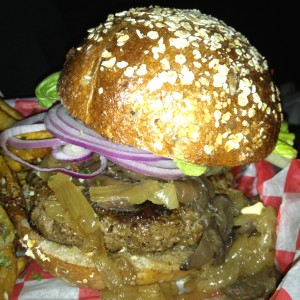 The Taste: As mentioned above, this burger was problematic. The bun was hard and didn't really jive with the patty and toppings. This bun is also used for A.G. Kitchen's veggie and tuna burgers, and didn't feel at home on a beef bun regardless of the fact that it was grass-fed. We had to scoop out the inside of the bun so that eating it could be less cumbersome. The meat was a bit dry, overcooked, and unseasoned, elements that occur frequently with grass-fed beef. The thickness of the patty was pleasant, however. It wasn't all bad, as the Mushrooms and onions were cooked and seasoned well. This burger just really needed some kind of sauce.
The Verdict: There are a lot of great things about A.G. Kitchen, from their Cuban food to their amazing french fries. But their hamburger simply doesn't cut the mustard.
A.G. Kitchen is located at 269 Columbus Avenue in Manhattan, New York.