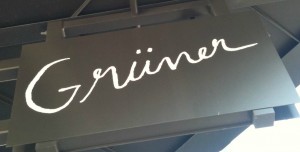 Burgers Ordered: The Hambürger
The Experience
: Grüner (greener in German) boasts an old-world comfort meets new-world sophistication vibe. In their own words, "Chef Christopher Israel's intimate restaurant [is] devoted to the warm, hearty flavors of Middle Europe." Calvin's buddy introduced him to the Southwest Portland restaurant, where you can only order the burger off of the bar menu. It was said that the burger triumphed over the entire dining room menu, so Calvin put it to the test.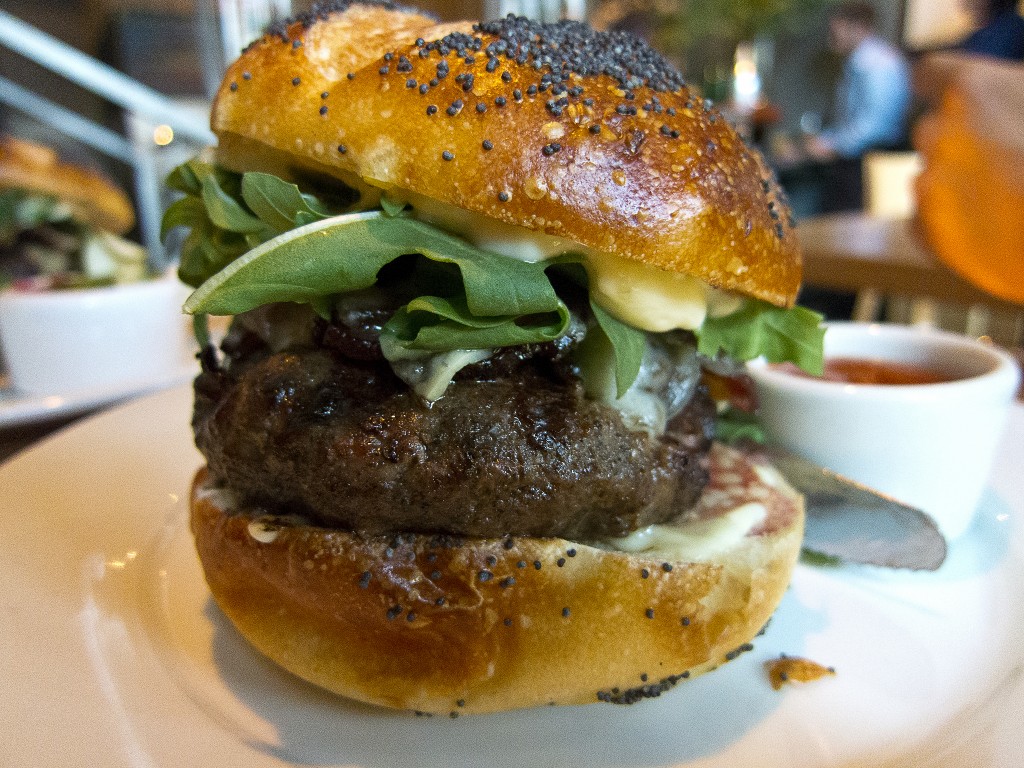 The Taste: Calvin said you'd be crazy to order anything else at Grüner once you've had the burger. Grüner uses Cascade Natural beef, with none of the lean 90/10 or even 85/15 crap. The burger's 25% fat ratio is evident the moment you take your first bite, as it oozes with juicy goodness from the medium-rare center. Burgers this juicy require good buns, and the house-baked poppyseed-topped potato bun gets the job done. Patrons have a choice of cheddar or fontina cheese. Calvin has had both but prefers the fontina, though says that neither would be a mistake. One of his biggest pet peeves is using bacon to mask an otherwise ordinary burger, but Grüner compliments their burger with non-overpowering, smokey bacon from Nueske's.
The
Rabbit Food
 cannot be overlooked either. The first green that Calvin noticed was the arugula, which added the perfect balance of spice. Next up was the deliciously sweet and tangy bread-and-butter pickles. The pickled red onions also added to the tasty deliciousness.  The marvelous finishing touch was the aioli. The burger is also served wtih a side of house-made ketchup, but Calvin didn't bother (frankly, he forgot). Calvin wanted it noted that the second time he ordered this burger it was served with mustard greens and was slightly less impressive, but still good.
The Verdict
: This is probably the best burger in Portland. Do yourself a favor and get to Grüner's bar ASAP.  You can see more of Calvin's beautiful photography
here
.
Grüner is located at 527 Southwest 12th Avenue in Portland, Oregon.