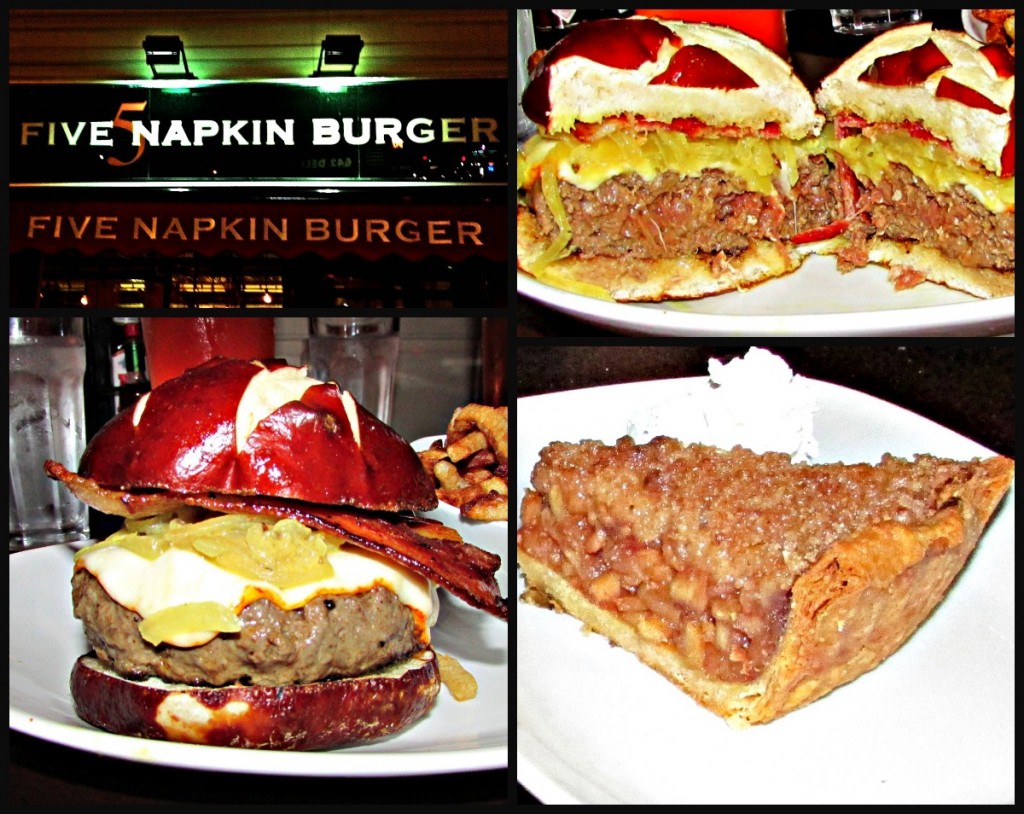 The Experience: 5 Napkin Burger was nice enough to alert me to the fact that, in October, they're getting in the seasonal spirit and serving up all things autumn. The centerpiece of the special is the Oktoberfest Burger, a knockwurst beef patty topped with muenster cheese, bacon, and onions grilled in mustard, nested inside a pretzel bun. Smuttynose Pumpkin Ale and good old fashion apple pie are available as well, though some only until the end of October. So should you rush out and get all this?
Burger Ordered: The Oktoberfest Burger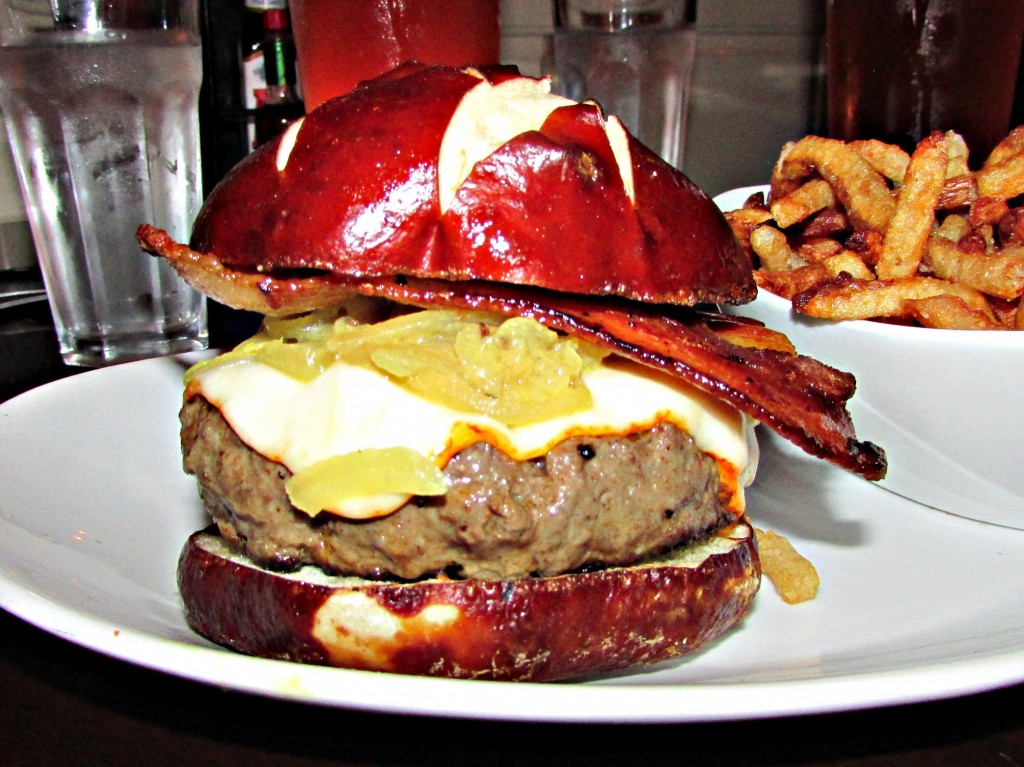 The Taste: The knockwurst patty was true to its name, highly seasoned and tasting like the real deal sausage. There was so much flavor in this patty, and paired with the bacon there is nowhere for your tastebuds to go but heaven. The mustard-grilled onions are spectacular, and pair perfectly with the soft, delicious pretzel bun. Throw in a little 5 Napkin sauce, just for the fries (don't you DARE put any on this burger… IT'S NOT FOR THE BURGER!) and happiness is inevitable. The whole meal was a complete Slow Down experience, and I have to admit that in my excitement I ate the burger way too fast.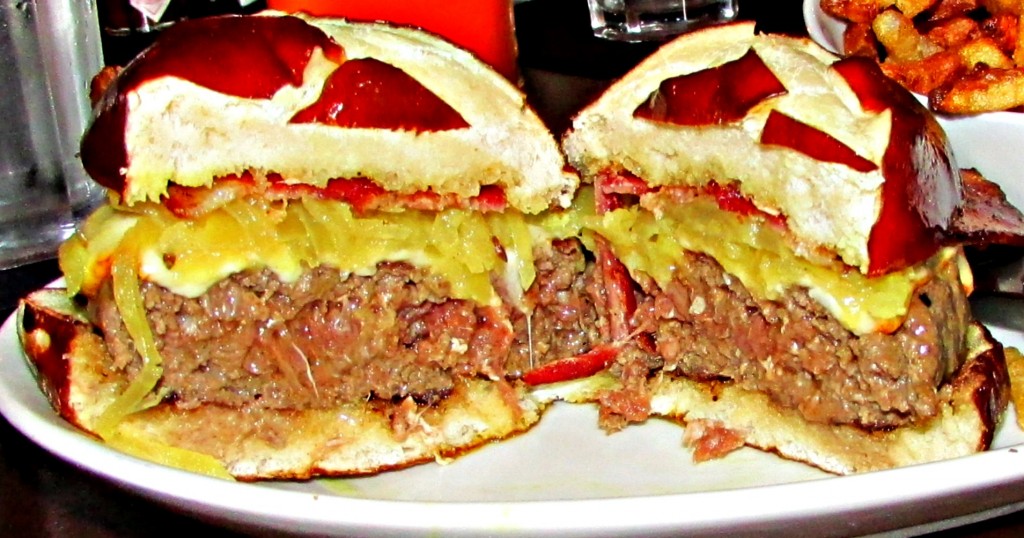 Now, this isn't a dessert blog, but a note needs to be stated about the desserts at 5 Napkin Burger. I am of the opinion that dessert at most restaurants are dookie, unless they are especially known for their sweets. 5 Napkin Burger's apple pie and ice cream sundae are both off the hook! I'd go into greater detail, but I'd rather you go with your mind on the burger than on the desserts.
The Verdict: The Oktoberfest Burger is available at all Manhattan 5 Napkin Burgers throughout October. There's no way you're eating anything more exciting this weekend, so get to 5 Napkin!
5 Napkin Burger is located at 2315 Broadway in Manhattan, New York.