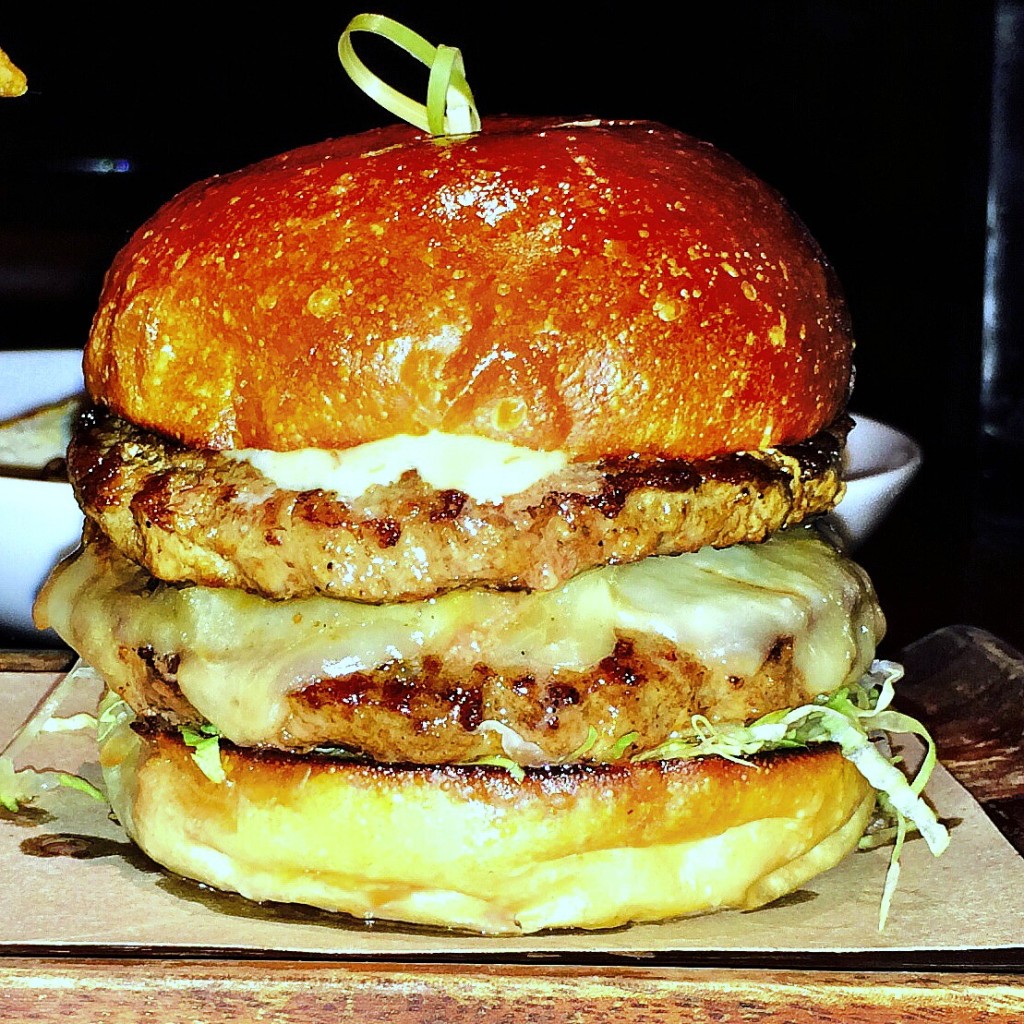 The Experience: Located at 44 West 44th Street, Forty Four at the Royalton Hotel is the kind of hotel lounge that doesn't scream, "HAMBURGER," when you walk through its distinct doors. It does not have a sign pointing to a secret burger eatery, nor does it have the sports bar or beer hall vibe that would lead you to believe that a burger was a focal point for the space. And yet, Forty Four's menu features a double-pattied burger, topped with 44 Sauce (a bacon honey aioli), Holland butter cheese, and shredded lettuce.
This being a hotel lounge, it comes as no surprise that the burger has a heavy price tag. But on 44th Street, a heavy price tag is relative. Across the street from the Royalton, db Bistro Moderne is selling burgers at 32, 70, and 140 dollars a piece. So how does the 44 Burger, a few dollars cheaper than Daniel Boulud's cheapest offering, measure up?
Burger Ordered: The 44 Burger
The Taste: This burger was all around intense. The first bite brought with it a powerful flavor. Oozing with juice and stacked high, the burger was a bit hard to handle, but its delightful taste made eating it a pleasure. The toasted and generously buttered brioche bun was a highlight, adding a softness to the burger that was appreciated. The 44 Sauce was also delicious, and to me was the main reason to eat this meal. The french fries were nothing to sneeze at, either.
The Verdict: Don't rule this one out just because you haven't heard of it. The burger at the Royalton has all it needs to hold its own on 44th Street.
Forty Four at the Royalton Hotel is located at 44 West 44th Street in Manhattan, New York.