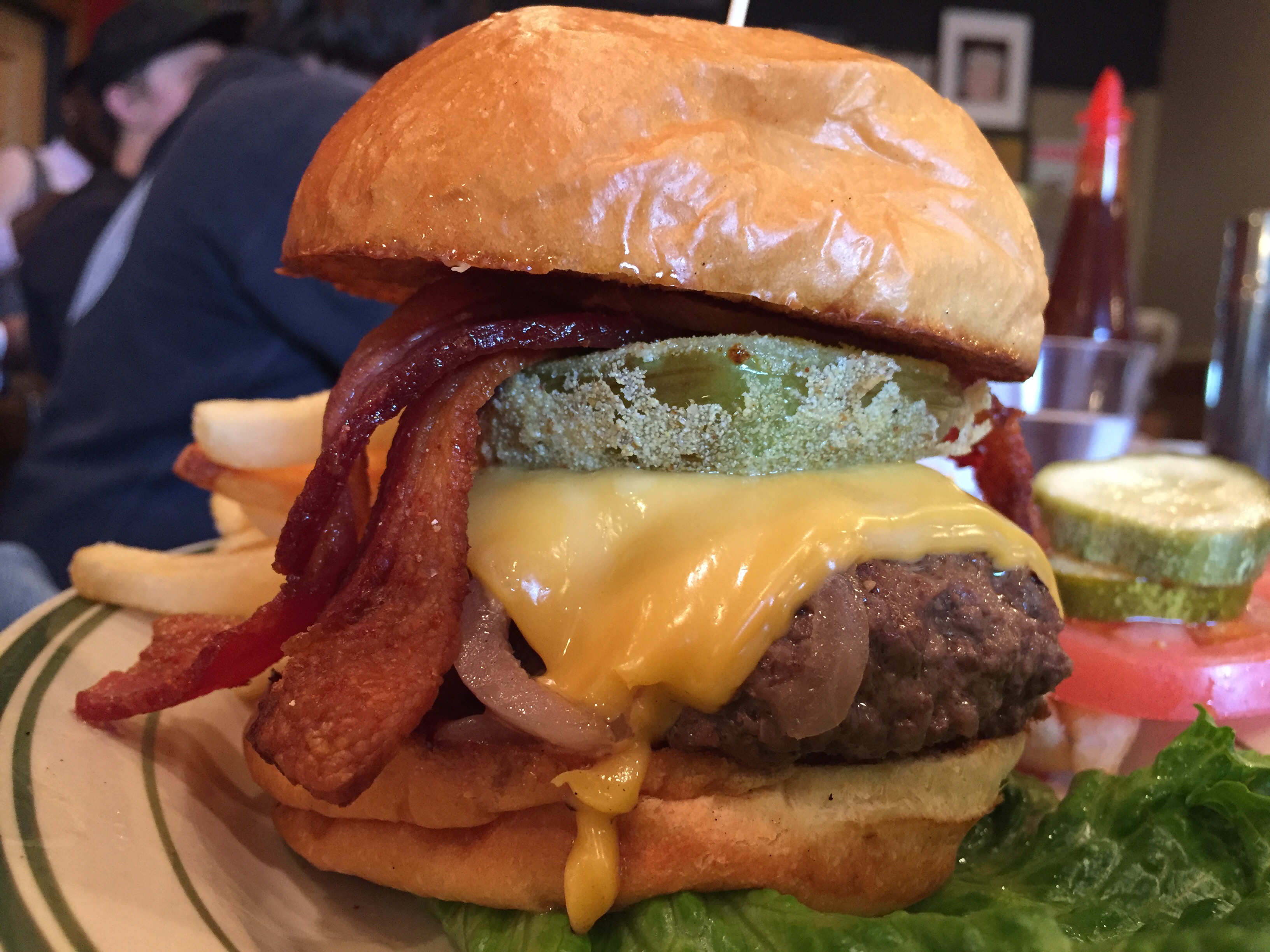 Peaches HotHouse and I have a tumultuous history. The first time I ever went there was on a second date (speaking of dates, be sure to check out my podcast on the subject). The first date had gone very well, but I showed up to the second with a pretty nasty stomach ache. I don't know about you, but when I eat spicy food (which Peaches is known for) on an upset stomach, it's a disaster. Needless to say, I didn't get a third date. But a coworker recently asked me where to get good fried chicken in the city, so I suggested I go with him so he could try it and I could redeem myself in the restaurant. The hot chicken was good, but I saw one of the waiters on his break eating a burger and decided I had to have it too.
Burger Ordered: The Jim Cade Burger
The Taste: The Jim Cade is topped with fried green tomato, onions, bacon, and American cheese. By now you know I'm not a big fan of tomato on a burger, but the fried green variety really did the trick. This isn't the first time I've enjoyed FGT, but if memory serves it might be the first time I've liked them on my burger. The bacon was also tasty, as was the American cheese. The real standout here though was the bun, which was a very sweet brioche.
The Verdict: I'd been thinking about trying to eat healthier, even when eating a burger, but I failed miserably and happily here. The burger, the chicken, and the potatoes in both french fried and mashed form were all outstanding.
Peaches HotHouse is located at 415 Tompkins Avenue in Brooklyn, New York.
Sign up for Burger Weekly email updates!